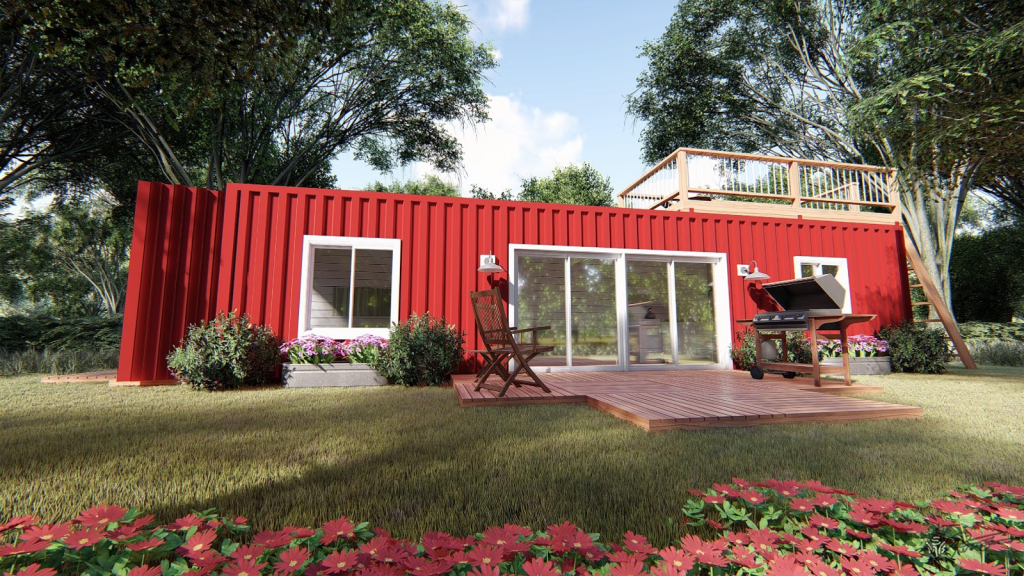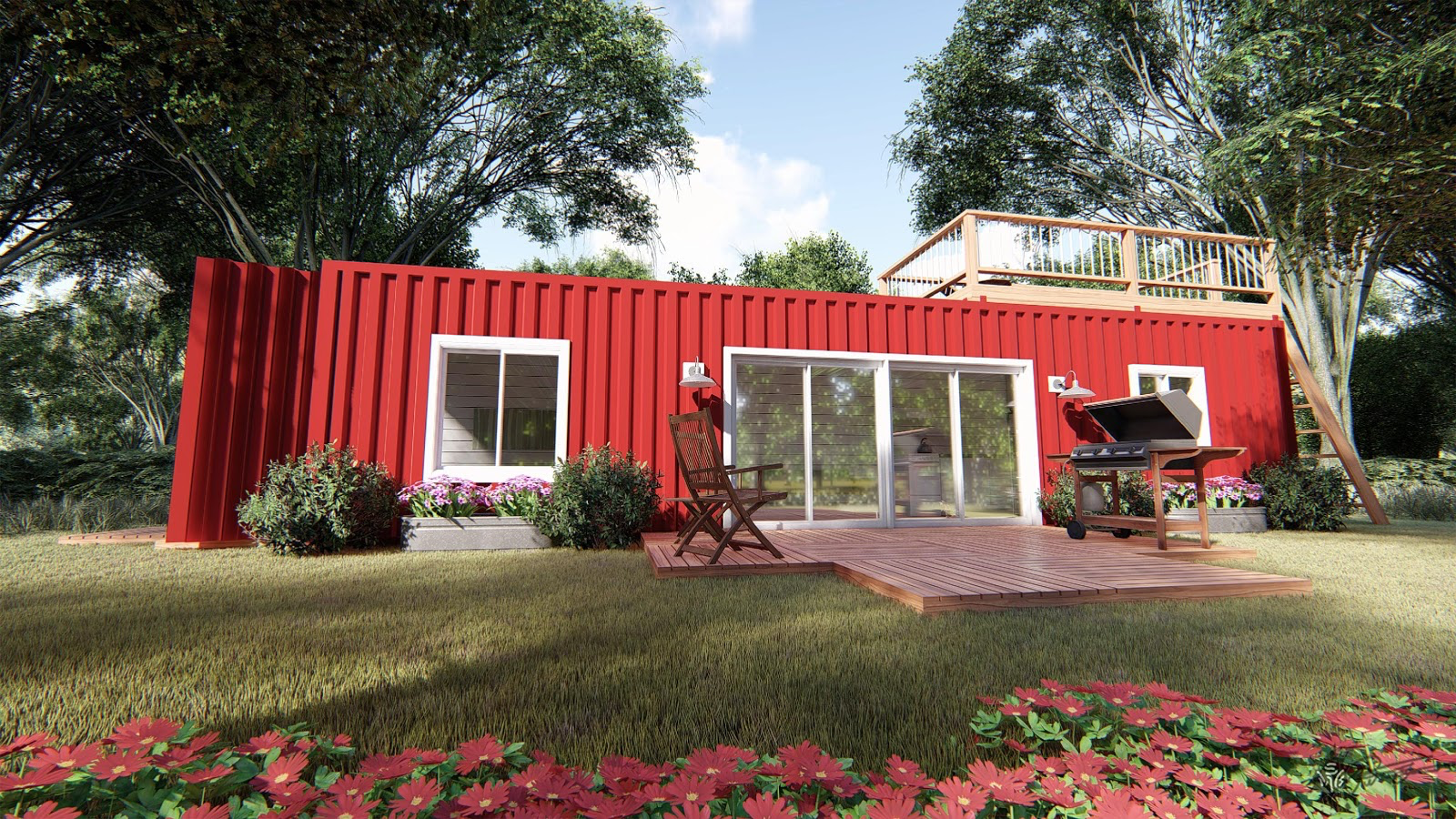 40' Container (9' 6" High Cube)
WITH ROOF DECK & INTEGRATED OFF-THE-GRID UTILITIES
A 40' container offers enough space for distinct living, dining, cooking, bedroom, bathroom, and utility spaces. You can even  easily entertain a few guests. It's a great choice for cost, comfort, compactness, and easy of mobility.  Optional off-the-grid systems can offer unmatched freedom and convenience.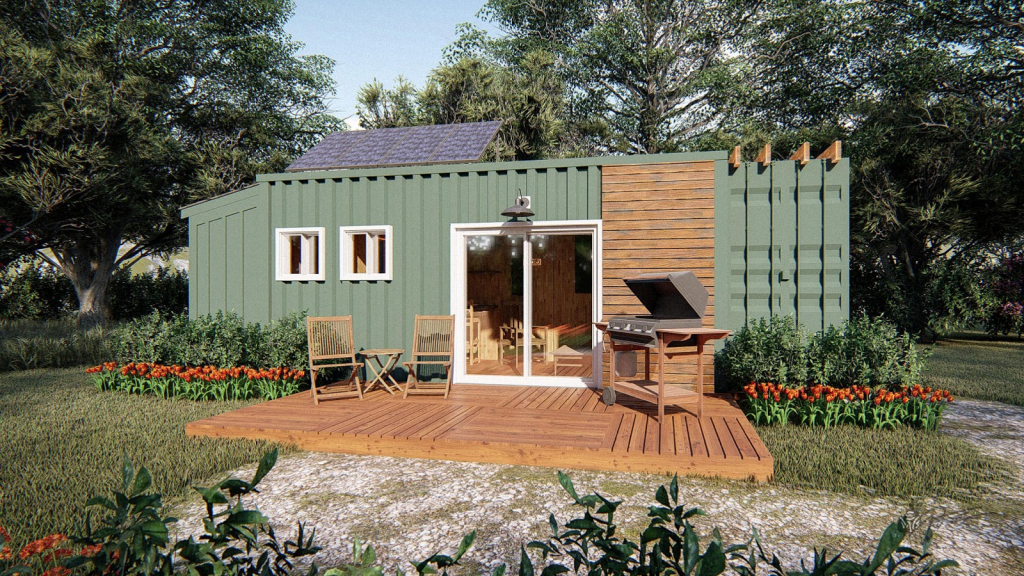 20' Container (9' 6" high CUBE)
WITH UTILITY SHED AND FRONT & SIDE ENTRY PORCHES
A 20' container offers a flexible living space that can function well for overnight or weekend excursions. Off-grid options allow you to enjoy comforts of home such air conditioning, full shower, and choice of kitchen appliances. To maximize your living space, equipment such as solar batteries and water filters can optionally be fitted into an attached utility shed.