The site is prepared and silt fence is installed and inspected.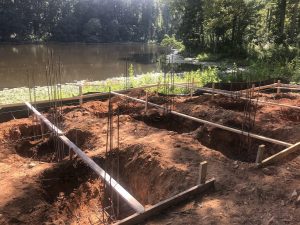 The footings and piers are built with rebar supports in the block, then inspected.
Metal plates are welded to the rebar and ready to place the containers.
The containers are craned into position on the piers.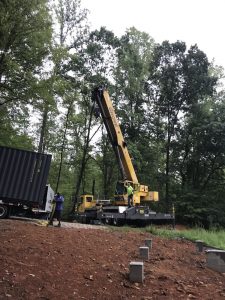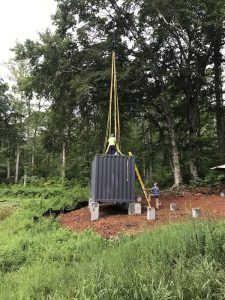 Welders then attach the containers to the metal plates and the containers are welded together.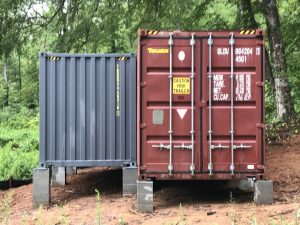 Next, the window and door openings are cut and steel frames are installed for structural stability.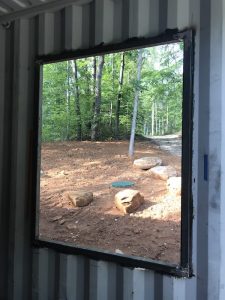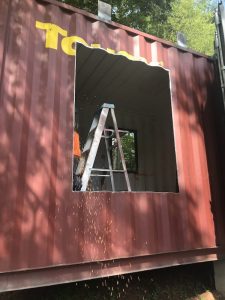 The containers are also welded together at this time.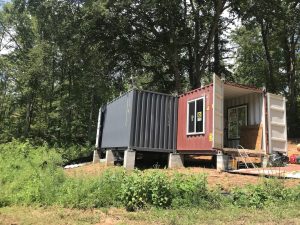 Rough-in electrical, plumbing and mechanical are completed and installed.
Closed cell spray foam is installed and inspected.
Meanwhile the exterior has furring strips installed for the exterior insulation and cedar tongue and groove siding.
Now siding can be installed!